Jerusalem
The "street" reaction to President Trump's December 6 U.S. recognition of Jerusalem as Israel's capital has been mostly underwhelming compared with the dire predictions made by pundits.  We'd strongly recommend that anyone who cares about this issue – whether for it or against it – read the following four short items:
Matti Friedman, "The Ties that Bind Jerusalem" in the Globe and Mail, December 15, 2017.
Elliott Abrams, "Abbas and Jerusalem" in the Council on Foreign Relations blog, December 14, 2017.
Ambassador Nikki Haley's "Explanation of Vote following the Veto of a Draft UN Security Council Resolution on Jerusalem," December 18, 2017.
Robert Satloff, "Mohammed bin Salman Doesn't Want to Talk About Jerusalem," in Foreign Policy, December 14, 2017.
---
Water and Clive Lipchin
Purchase your tickets now for Clive Lipchin's January 7 talk on "ISRAEL'S GIFT: A WATER SOLUTION FOR THE WORLD".  Co-Presented with the Jewish National Fund.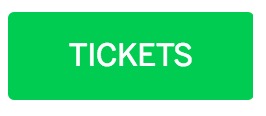 ---
---
Donate today to Santa Fe Middle East Watch.  Help support our multiple activities to educate Santa Fe and surrounding communities about Israel and how it helps New Mexico.

---
Did you know?
Israel is New Mexico's #2 international trading partner (Mexico is #1).
---
SFMEW is a beneficiary organization of the Jewish Federation of New Mexico.
---