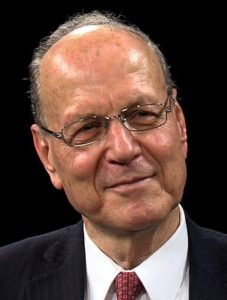 On November 1, 2017 SFMEW sponsored Ambassador Yoram Ettinger, consultant on U.S./Israel Relations, and former Minister for Congressional Affairs at Israel's Embassy.  Amb. Ettinger spoke  on "The Myth about Palestinian-Israel Demographics" at the Santa Fe University of Art and Design Auditorium Forum.
If you were unable to attend, or just want to view it for a second time, you can find it here.
For Israel, the issue defining the debate about the Israeli-Palestinian conflict has been the perceived impossibility of meeting three seemingly incompatible requirements that Israel:
maintains its status of being a Jewish state,
remains democratic, and
remains in control of territory between the Mediterranean and the Jordan river.
The prevailing myth has been that a one-state democracy would soon lead to an ever-increasing Arab majority because of a higher Arab birth rate, eventually robbing Jews of their only homeland.
Ambassador Ettinger demonstrated that data compiled over the last twenty years by the World Bank, the Palestinian Health and Education Ministries, Israel's Central Bureau of Statistics, Gallup, and a groundbreaking study by the American-Israel Demographic Research Group contradict the assumption that Jews are doomed to become a minority between the Jordan River and the Mediterranean. These statistics document a decrease in the Palestinian fertility rate, an increase in Arab emigration to other countries, and a higher Jewish fertility rate than was previously thought.
Ambassador Ettinger discussed these encouraging trends and their exciting implications for Israel's security and prospects for peace with the Palestinians
Ambassador Ettinger has been a leader at examining, analyzing, and publicizing the dramatic transformation of Jewish and Arab demography in the region. He is co-founder of the America-Israel Demographic Research group, a former Director of Israel's Government Press Office, and Israel's Consul General in Houston from 1985-1988, where he got to know New Mexico as part of his region. His frequent blogs are available on his website: The Ettinger Report.
---
SFMEW is a beneficiary organization of the Jewish Federation of New Mexico.