Paul Grace delivered on his last name – Paul was gracious and supportive of SFMEW's work, always linking what we were doing with Beit Tikvah's activities, kindly supplying meeting space for occasional meetings, and supporting Israel in word and deed.  His premature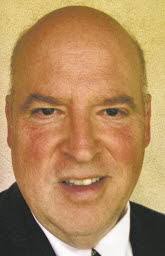 death was a shock to all.  He will be missed.  For his family and all of us, may his memory be a blessing.
Here is his obituary from the SF New Mexican on December 7, 2017:
PAUL GRACE, age 64, passed away unexpectedly at his home in Santa Fe, NM on December 4, 2017. He was an attorney and a 17 year resident of Santa Fe. Paul is survived by his mother, Frances Grace; his siblings, John Grace, Jim Jr. Grace, Mary Frances Grace, Teresa Grace Wieber, and Barbara Grace-Hurtgen; his children, Jayson Grace (Amanda Minnich) and Zachary Grace (Lacey Grace); and his grandchildren, Amayah and Skylan Grace. He is predeceased by his wife, Maggie Wagman; his father, James Grace; and his brother, Peter Grace.
Paul was born in Dunkirk, NY on December 26th, 1952 to Frances Schug and James Grace. He graduated from Queens College in 1974 with a degree in Political Science. He then got his Juris Doctorate at Southwestern College in 1978 and went on to work in Washington DC. On January 23rd, 1988, he married Maggie, an artist and lawyer whom he met while he was attending law school. Maggie was enchanted by the idea of the Southwest, and in 2000 the Grace family moved across the country to Santa Fe, NM.
Sadly Maggie lost her life in a tragic accident soon after the family relocated, and Paul was left as a single parent in a new town. With support from Congregation Beit Tikva, Paul rose to the challenge and selflessly took on the job of raising both of his children alone. He coached baseball teams for Zach and provided a safe haven for many of Zach's friends that weren't in a stable living situation. When Jayson wanted to tour with his band instead of going to college, Paul gave him his full support. He worked tirelessly to care for his family and maintain a stable environment for his children, and even began to volunteer his time to various organizations in the community, all while keeping his law practice afloat.
Throughout the course of his life, he was steadfastly dedicated to his family and community. He was an unconditionally giving soul and never expected anything in return for his good deeds. He volunteered at organizations such as Congregation Beit Tikva, serving as the president for a number of years; Santa Fe American Little League, also as the president; and Warehouse 21 as the president, vice president, and treasurer. He was always willing to lend a helping hand and was incredibly passionate about bringing communities together.
Paul loved his family dearly and was delighted by the addition of his two grandchildren, Amayah and Skylan. For the first four years of Amayah's life and the first year of Skylan's, the young family of four lived with Paul, allowing him to have an abundance of quality time with his granddaughters. He was always willing to babysit and had special days with Amayah that they called Grandpa and Amayah days. Paul was always willing to drop everything to be there for his family. Paul served as a rock to his family and community, and he will be sorely missed. A memorial service is scheduled for 2:00 p.m. on December 7 at Congregation Beit Tikva in Santa Fe, NM. Rabbi Martin Levy will officiate. In lieu of flowers, donations and condolences may be sent to Congregation Beit Tikva, PO Box 24094, Santa Fe, NM 87502. Rivera Family Funerals and Cremations 417 East Rodeo Rd. Santa Fe, NM 87505 Phone: (505) 989-7032 riverafamilyfuneralhome.com