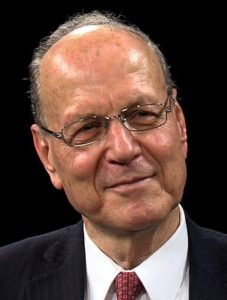 You may have heard John Kerry's December 28, 2016 speech  wherein he attempted to justify the US abstention on UN Security Council Resolution 2334 that condemned new Israeli villages in Judea and Samaria (since 1967 known as the West Bank).
He said, "Today, there are a number — there are a similar number of Jews and Palestinians living between the Jordan River and the Mediterranean Sea. They have a choice. They can choose to live together in one state or they can separate into two states. But here is a fundamental reality, if the choice is one state, Israel can either be Jewish or Democratic, it cannot be both. And it won't ever really be at peace."
John Kerry was wrong.  He was quoting "conventional wisdom" about the demographics of Arabs and Jews in the area known as pre-1967 Israel, Judea, Samaria, and the Gaza Strip.  But that conventional wisdom is wrong;  the demographics don't support it.  (Maybe you thought only the current administration uses "alternative facts" or fudged data?)
Ambassador Yoram Ettinger has been studying this issue for a long time.  He has worked with credible demographers to survey the current Palestinian and Israeli populations, assess current trends, and project demographics into the future.  The data don't support the false assertion made by Kerry and many others who repeat the demographic myth.
But judge for yourself on November 1 at 7:00 pm at the Santa Fe University of Art and Design's Forum Auditorium.  Come hear Yoram Ettinger provide data and analysis on "The Myth about Palestinian-Israeli Demographics."  Seats are limited and they are selling fast:  $15 in advance, $20 at the door.  Purchase your tickets by clicking on the green button below.
---
SFMEW is a beneficiary of the Jewish Federation of New Mexico.