Listen to the Israel Advocacy Workshop discussion on "How To Write A Letter To The Editor" by Halley Faust, SFMEW's Chairman.  There are two components to appreciate:
 The audio portion is available by clicking on this bar:
2.  The visual component you can follow along with the PowerPoint portion by downloading this pdf:
for-website-hsf-letters-only-moc-writing
In addition, here are some of the materials mentioned in the talk that were used for this portion of the session:
---
Published on September 27, 2016:
25 pro-Israel activists attended the ADL-New Mexico/SFMEW sponsored

Israel Advocacy Workshop

on Sunday, Sept. 25th, held at Temple Beth Shalom.
They heard from Shaya Lerner, the Anti-Defamation League's Assistant Director for Middle Eastern Affairs from New York discuss the history of the Arab-Israel Conflict, Suki Halevi and Shaya explore with the group interactively how to hold a reasoned conversation about challenging contemporary issues regarding Israel, and Halley Faust on writing letters-to-the editor and communicating with elected officials.  Participants also got a chance to practice writing a letter to the editor.  Parts of this program were recorded – watch for a future announcement of how you can listen to and view the materials used, many of which are on our website already under Resources.
Many thanks to our volunteers who helped with the event, including Gary Katz, Janie Siskin, Joe Eigner, Joy Rosenberg, Suki Halevi, Shaya Lerner, and R. Berel Levertov for sounding the shofar.  Thanks also to CAMERA, AIPAC, ADL, Temple Beth Shalom and their staff, and the Jewish Federation of New Mexico for helping to make this event successful.
---
Presented by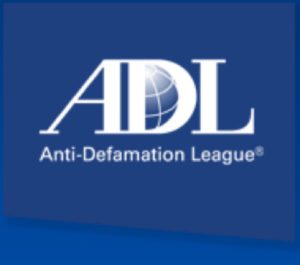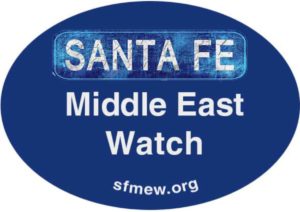 When?  Sunday, September 25, 2016, 1:00 – 5:00 p.m.
Where?  Temple Beth Shalom, 205 E Barcelona Rd, Santa Fe
Tired of hearing anti-Israel rhetoric by speakers in Santa Fe? Upset by anti-Israel headlines and letters to the editor? Feel unprepared to answer challenging statements about Israel?
Have you ever wanted to…
Write more effective letters to the editor and op-eds?
Feel more secure discussing Israel with a friend or public speaker?
Contact members of Congress to advocate for Israel, but don't know how to say it?
Then this workshop is just what you need. With experts from ADL's Middle East team, AIPAC, and SF Middle East Watch, through discussion and skills practice, we will learn more about:
The history of the Israeli-Arab conflict
Current challenges facing Israel
How to distinguish anti-Israel arguments from anti-Semitic ones
Effective ways to write letters to the editor and opinion pieces
How to engage in effective political advocacy for Israel and the US-Israel relationship
Confirmed speakers:
Shaya Lerner, ADL, from New York City, Assistant Director, Middle Eastern Affairs at Anti-Defamation League
Suki Halevi, ADL-New Mexico Region Director
Halley Faust, SFMEW Chairman, Santa Fe