Reproduced below is a highly biased, misleading, and propagandistic article, "Learn about the children of Gaza," published in the New Mexican on December 2, 2017.  The article decries the current conditions in Gaza.  Such conditions may be difficult, yet the article doesn't mention root causes of the blockade and the problems being experienced by civilians in Gaza:  terrorism by Hamas (incessant rocket fire, intrusive tunnels to infiltrate and murder Israeli citizens, suicide bombers), the Palestinian Authority feud with Hamas, the totalitarian control by Hamas of the Gaza Strip, the espousing of war with Israel (Hamas is a self-declared enemy of Israel), etc.
In other words, it doesn't acknowledge any of the core reasons Israel and Egypt have blockaded the Gaza Strip, and gives most of the emphasis of the blockade's effects on Israel.  Besides being a whitewash, the op-ed is essentially an unpaid advertisement for an upcoming talk sponsored by Santa Feans for Justice in Palestine, a leading anti-Israel and pro-BDS organization, lead by the author of the article, Jeffrey Haas.  The New Mexican should never have printed it.
It's very important that you TAKE ACTION
Write a letter or call the opinion page editor, Inez Russell Gomez, indicating your disapproval that such a misleading article was published:  igomez@sfnewmexican.com; (505) 986-3053.
Write a letter-to-the-editor (maximum 150 words) refuting Haas article using one or two "talking points" below, or write a maximum 600 word op-ed "My View."  Send either to letters@sfnewmexican.com.  Guidelines for both letters and op-eds can be found here.
Attend the lecture advertised in the op-ed by Mona El-Farra and raise questions or dispute statements when made.  Take notes of her talk, and contribute to this blog by posting comments about the talk.
Talking Points (source links are at the end of this posting)
1.  Hamas Terrorism.  Overall Haas never mentions the root causes of the blockade of the Gaza Strip:  Hamas terrorism.  Hamas' totalitarian running of the Gaza Strip emphasizes the destruction of Israel over almost all other priorities.  It builds tunnels and manufactures weapons at the expense of its hospitals, education system, and economic development.  It even stores caches of weapons under schools and in hospitals.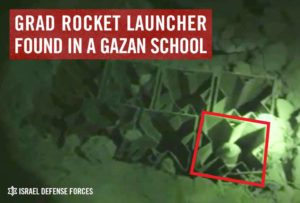 As a sovereign nation Israel's first purpose is the security of its citizens.  Yet Hamas has repeatedly declared its intent to eliminate Israel, sent armed infiltrators to kill Israeli citizens, and diverts humanitarian assistance to its weapons and offensive capabilities.  Hamas has been recognized as a terrorist organization by seven countries.
2.  Haas' single-minded focus on Israel.  The Gaza Strip, run by Hamas since it won Palestinian elections in 2006, has been blockaded both by Egypt and Israel.  Egypt's role is not a simple "complicity" as Haas characterizes it, but a full-on war against terrorism that Hamas has also fomented in the Sinai.  Indeed in 2014 Egypt bulldozed hundreds of homes along the border with Gaza to stop the influx of militants and weapons across the border after 31 soldiers were massacred in the Sinai.  They've established a 6-mile wide no-man's zone to prevent more tunnel building.  Recently Islamic State (IS) militants detonated a bomb inside a crowded mosque in the Sinai killing over 300.  Hamas has been known to collude with IS, which also targets Coptic Christian churches.
At the same time, Egypt has disavowed any responsibility for its part of Gaza's conditions but is equally causative of any restrictions on movements of people and goods.
3.  Deaths in conflicts with Israel.  Haas says "many thousands have been killed or maimed…"  Most of those deaths have occurred because Hamas started wars in 2012 and 2014 against Israel.  And let's be clear, about half of those killed in the two most recent conflicts were Hamas combatants, not Gaza civilians.   While any civilian casualties are regrettable, this low ratio of 1:1 civilian to combatant casualties is unprecedented in wartime, demonstrating Israel's restraint.
4.  Denial of water and electricity.  Under agreement with the Palestinian Authority, Israel is obligated to supply 30%, not all of the Strip's electricity.  It does this, supplying 125 MGW per day.  Egypt supplies just 27 MGW per day. Hamas is supposed to supply the rest, but it ran out of fuel and shut down its only power generation plant in early April, 2017.  In 2015 16.8 million liters of fuel were delivered from Israel to Gaza.   Most interesting here, however, was the Palestinian Authority's request to Israel to cut electricity to Gaza in 2017 from Israel power plants to apply heavy pressure on the Hamas government to relinquish its grip on the Strip.
Re: water, Israel supplies 10 million cubic meters of water annually to Gaza, double the amount it sent just 3 years ago and twice its obligation under agreements with the Palestinian Authority.  Underground water supply is damaged by sewage and high salt levels.  Hamas is responsible for administering the Gaza Strip.  They have let this get bad.
5.  "Schools and hospitals remain severely damaged."   In 2015 15,205 tons of construction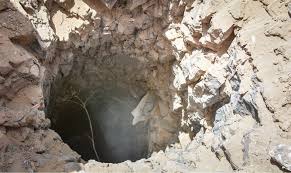 materials were delivered from Israel to Gaza.  Where did they go?  It is well known that Hamas diverts building materials and construction personnel from schools and hospitals to tunnels and military infrastructure. 
6.  "Materials and needed food and medical supplies are choked off."  While Israel has restrictions on "dual-use" items, Israel has no restrictions on passage of food and medical supplies to Gaza.  None. Thousands of tons of medical supplies arrive annually in Gaza and 25,000 Gazans are granted permits to receive medical care in Israel, the West Bank, or Jordan.
7.  Middle East Children's Alliance (MECA) exploits the children issue.  While MECA claims to be a peace group concerned about children, they really only use children to exploit the pro-Hamas (and terrorist) agenda, including the anti-Israel BDS movement.  If MECA truly cared about children in the Middle East they'd also raise the issues of what the Palestinian Authority and Hamas are doing with their children.  Instead of training them to be terrorists at summer camps and scouts, touting anti-peace rhetoric in their schoolbooks, honoring terrorists as martyrs and as role models, and declaring the intent to wipe Israel off the map, they could be preparing them for peace and prosperity.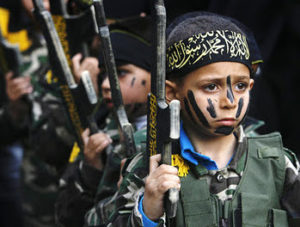 Further, if MECA cared about children they'd also be talking about the Israeli children murdered by Hamas and other Palestinian terrorists.  Since 1948, there have been 3,699 killed and 14,734 injured from 1,244 terrorist attacks in Israel. This includes 222 children  killed, and 240 injured. Israel left Gaza unilaterally in 2005. Hamas took over Gaza in in 2006 with a coup against the Palestinian Authority.  Since then there have been 456 terrorist attacks by Palestinians on Israelis, killing 374 and injuring 3,042.
As the ADL reported in 2014 during the Gaza war on Israel, "The Middle East Children's Alliance, a Berkeley-based group that advocates for the rights of Palestinian children, issued a total of six statements … blasting Israel's military actions. Not one mentioned the kidnapping of the three Israeli teens."
8.  The U.N. special rapporteur on Human Rights is quoted in the article…He and his agency have been thoroughly discredited as biased and inaccurate. (See here for example.) Recently he called for a boycott of Israel and completely ignored Palestinian rights violations, giving a free pass to torture and terrorism in Gaza and the West Bank. The U.S.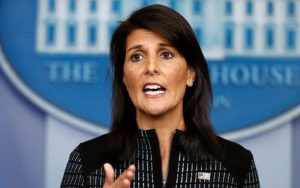 removed itself from the UN Human Rights Council in the 1990s because of its anti-Israel bias.  It returned in the 2000s hoping to bring some balance and influence, but has been unable to do so.  As recently as last month (November, 2017) the US ambassador to the UN, Nikki Haley, stated the US would pull out again if the Council didn't institute reforms.
9. Who is Dr. Mona El-Farra?  Dr. Mona El-Farra, the director of Gaza projects for MECA is also a member of the Union of Health Work Committees, and according to American Friends Service Committee's website, El-Farra also "heads the Rachel Corrie Children's Center … a project of the Union of Health Work Committees."  She has spoken on DemocracyNow, and at ANSWER locations, as well as "Liberation News."  She advocates global boycott, divestment and sanctions on Israel (BDS).
Recently (November 30) she was interviewed on Mary-Charlotte's "Radio Cafe."  Listening to the program she uses terms like "war toxins" as causative for purported increased illnesses of the population of Gaza, but she doesn't provide any data or sources to support her assertions.  She argues for a 1-state solution without talking about how it might happen, and particularly the fierce anti-Semitism of the Palestinians – Jews are not allowed to live in the West Bank or Gaza without severe self-defense.  And she perpetuates myths of the demographics and the history of the Palestinian people.  Unfortunately Mary-Charlotte perpetuates the myth that Israel Defense Soldiers are indoctrinated to believe Palestinians are second class citizens.  Interestingly without talking about the indoctrination of Jew hatred by Palestinian school children in their textbooks (see above).
In 2015, El Farra was denied a visa by the Israeli authorities to travel to a conference on Palestine in Dublin for "security reasons."
In an interview in 2004, El-Farra explained that UHWC refused USAID funding because it came with the condition that they promise "not [to] give any help or any aid whatsoever for the families of the militiamen, or their relatives, or anyone related to 'terrorist attacks'" because "we consider it resistance."
10.  What isn't said?  Haas and other radicals who blame Israel for all problems in Gaza don't bother mentioning that Hamas has been responsible for governance since 2006.  If the infrastructure, medicines, food, water, sewage, etc. are not up-to-snuff, why don't they blame Hamas first?
More background on Middle East Children's Alliance is provided below the Haas article.
---
In the New Mexican on Saturday, December 2, 2017
MY VIEW
Mawlid can be minimal or nonexistent due to conditions beyond the people's control. Many refugees and oppressed populations cannot offer more than perhaps a special prayer. Most refugees originate with recent wars, but one population is significantly unique.

Gaza, a strip of land besieged for 10 years by Israel, has been termed the world's largest open-air prison. The U.N. rapporteur on Human Rights states, "[The] duration of this occupation is without precedent or parallel in today's world. … [Israel has] driven Gaza back to the Dark Ages" due to denial of water and electricity and freedom of movement.

Ten years of strangling restrictions and three horrendous Israeli invasions have devastated Gaza physically; many thousands have been killed or maimed, materials and needed food and medical supplies are choked off with local production facilities destroyed. Schools and hospitals remain severely damaged, and services are difficult or impossible to procure. Israel, with Egypt's complicity, holds the keys to the gates and the sea, completely controlling life in Gaza.

All of this suffering occurs amid an enforced blackout that limits critically needed electricity to two to three hours per day. There remains a chronic lack of clean water caused by salinization from over-pumping the aquifer and infiltration of sewage because the treatment facilities cannot operate. The tiny, depleted fishing grounds are fouled, and the beach, a former respite, is now dangerous from the pollution. The siege has made recovery impossible.

Yet, this zeitgeist produces heroes: people who would seem "normal," yet are somehow able to leverage thin air into schools, clinics and programs for play and recreation.

One such hero is Dr. Mona El-Farra, director of the Middle East Children's Alliance Gazan medical team. Born in Khan Younis, Gaza, a physician by training and a human and women's rights activist by practice, she dedicates herself to efforts to improve health quality and linking health, cultural and recreation services.

As health chairwoman of the Palestinian Red Crescent Society of the Gaza Strip and as a member of the Union of Health Work Committees, she has changed the lives of many thousands of Gazans, focusing on the children.

Offering a crystal-clear perspective on the costs to life under a 10-year siege, El-Farra has reached out internationally to spread the truth of conditions under which Gazans live. Any caring person's responsibility is to hear her words.

After being denied a visa, El-Farra can finally take her message of truth "on the road," and we Santa Feans will be fortunate to hear her speak.

Please come see and listen to her presentation at 6:30 p.m. Wednesday at the Unitarian Universalist Congregation of Santa Fe, 107 W. Barcelona Road. It will be a truly unique presentation that will expose those who attend to what has been done with total U.S. support and financing.
Background on Middle East Children's Alliance (MECA)
Here is a partial list of ways that MECA demonizes Israel (from NGO Monitor):
·       MECA rhetoric includes accusations of "genocide," "apartheid," "ethnic cleansing," and "collective punishment," as well as supporting a Palestinian "right of return."
·       In November 2016, MECA hosted Noura Erakat on the topic of "How Israel Expanded Its Use of Force and Diminished Palestinian Resistance."
·       Noura Erakat is an assistant professor at George Mason University and former legal campaigner for "US Campaign to End the Israeli Occupation," where she "helped seed BDS campaigns" and facilitate "lawfare" cases against two former Israeli officials in US federal courts for alleged war crimes. Her writings have accused Israel of "ethnic cleansing." While a student at UC Berkeley she spearheaded a divestment campaign along with Students for Justice in Palestine. Erakat is also the U.S.-based Legal Advocacy Consultant for highly politicized Palestinian NGO BADIL and spoke at the Right of Return Conference at Boston University (April 6-7, 2013).
·       MECA was a sponsor alongside Jewish Voice for Peace, Amnesty International, Interfaith Peace Builders, and Friends of Sabeel North America (FOSNA) for Bassem Tamimi's 2015 U.S. speaking tour. Tamimi, a promoter of BDS, is known for his involvement in violent confrontations with the Israel army and has posted antisemitic content on social media. During this tour, Tamimi spoke to a class of third graders about the suffering of the Palestinians. Following the event, the Superintendent of the school district stated that Tamimi's remarks were "skewed, inflammatory." In March 2016, the U.S. government cancelled Tamimi's visa for lying on his application form, specifically for "failure to expose prior arrest and conviction."
·       MECA founder and Executive Director Barbara Lubin wrote, "I think that the Jewish State is racist to the core." Lupin refers to the 1948 "ethnic cleansing of the Palestinian population" and wrote that "[t]he concept of 'Jewish morality' is truly dead. We can be fascists, terrorists, and Nazis just like everybody else."
·       In January 2013, Lubin was a signatory on a statement titled "Jews for Palestinian Right of Return," which stated that "relentless ethnic cleansing continues- armed and financed by the U.S. and its allies," and discussed how "Israel inflicts particularly brutal collective punishment."
---
If you missed Ambassador Yoram Ettinger's talk on the Myth of the Israeli-Arab demographics, you can now view it on our website:  click here or go to www.sfmew.org/ettinger/ .
---
If someone forwarded this to you and you'd like to be on our email list directly complete the form on the right-hand side of this page, "Receive Information and Alerts."
---
SFMEW is a beneficiary organization of the Jewish Federation of New Mexico.